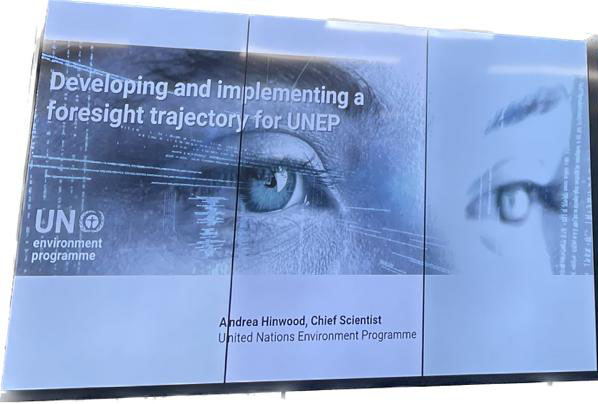 Europe regional foresight workshop took place on October 24-25, in Warsaw, Poland. The in-person workshop was co-organized and facilitated by the Joint Research Centre of the European Commission in partnership with the UNEP/GRID-Warsaw Center. Our programme director, Aleksandar Macura, participated in the workshop.
UNEP in partnership with Joint Research Centre of the European Commission (JRC) and the International Science Council (ISC) is embarking on the development of a strategic foresight initiative to establish an institutionalised approach to foresight and horizon scanning. The goal of this endeavour is to develop an anticipatory and future-oriented culture, recognising the fact that tackling the global systemic challenges we are collectively facing requires integrating forward-looking knowledge and insights across disciplines, knowledge systems, and sectors of society.
In addition to the global foresight and horizon scanning exercise, a series of regional workshops was held to review the preliminary outputs of the global horizon scan/ Foresight Expert Panel with the view to providing the necessary contextualization to validate and adjust the initial identification of emerging signals of change and provide information on regionally specific issues, risks, and opportunities.