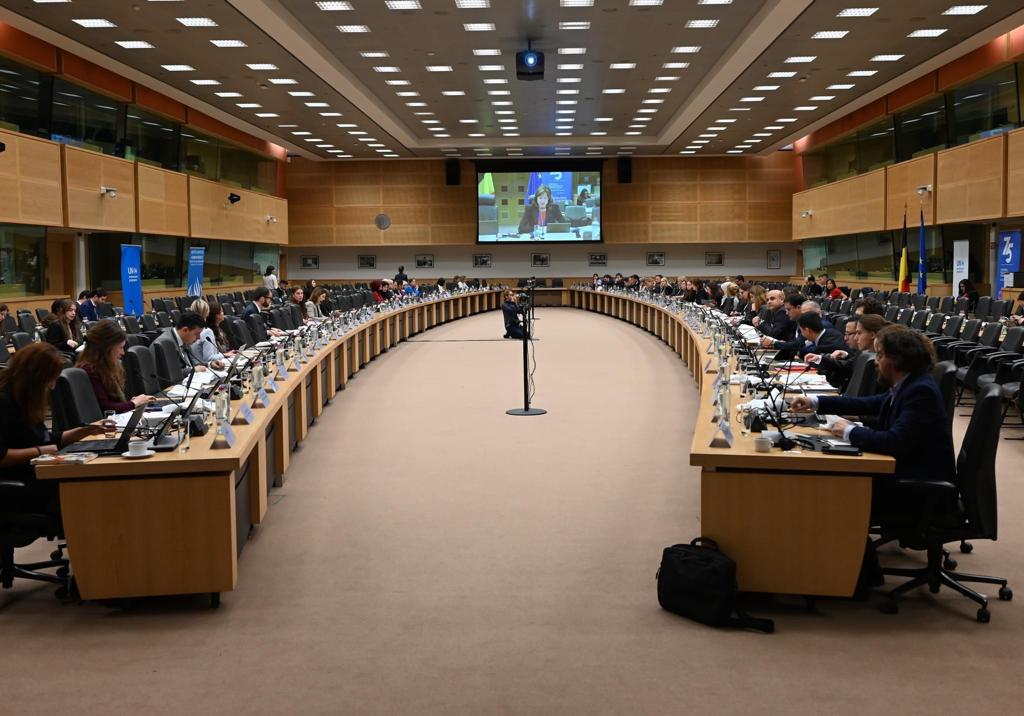 The 75th anniversary of the adoption of the Universal Declaration of Human Rights is an opportunity to rejuvenate the Universal Declaration of Human Rights, demonstrate how it can meet the needs of our time and advance its promise of freedom, equality and justice for all.
To commemorate this foundational text, the Office of the High Commissioner for Human Rights (OHCHR), in partnership with the United Nations Environmental Programme (UNEP) organised a Regional Dialogue on the right to a clean, healthy and sustainable environment, pursuant to Human Rights Council resolution 52/19.
It is urgent to come together to confront one of humanity's most pressing challenges and advance the implementation of the right to a clean, healthy and sustainable environment, particularly the right to participation, access to information and justice and remedies in environmental matters and have rightbased climate action ahead of the upcoming intergovernmental conferences on environmental policies, such as 2023 UN Climate Change Conference COP 28 which will take place on 30 November – 12 December 2023 in Dubai or negotiations on the new legally binding instrument to tackle plastic pollution.
The dialogue took place on 20 October 2023, at the Egmont Palace, Europa Room, in Brussels from 9 am to 5 pm. One of the participants was RES Foundation's co-founder and programme director Jasminka Young, who presented the gap between the fairly developed legislative framework and the state of air quality in the Western Balkans and underlined the critical need for human rights based approach in the effective implementation of the air quality standards across the Western Balkan economies.
More details and agenda available on OHCHR website.