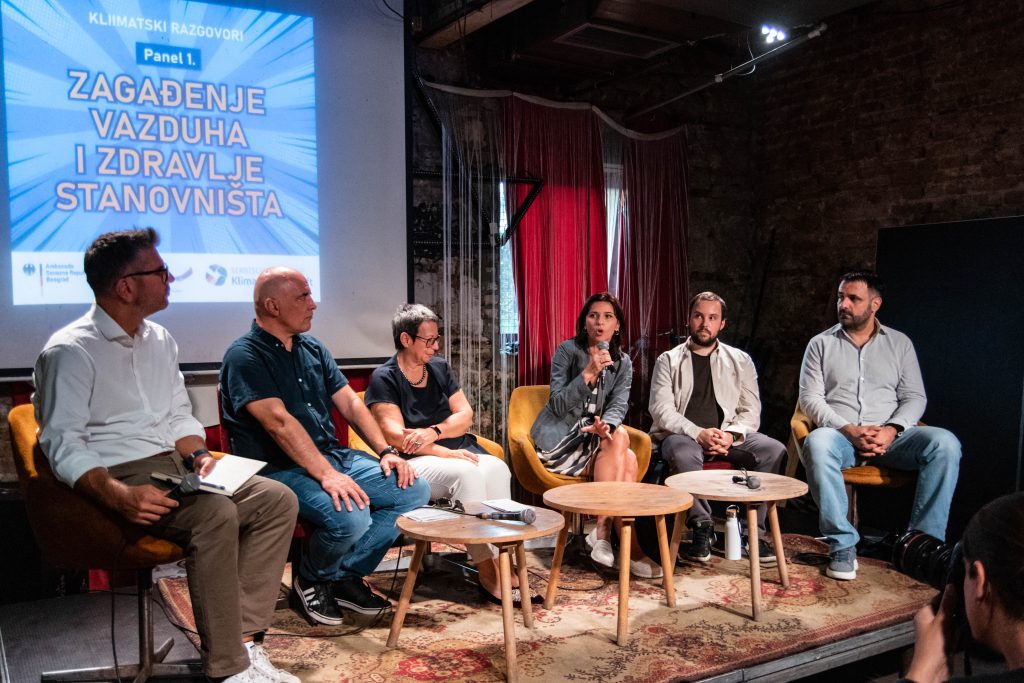 Yesterday, the Embassy of the Federal Republic of Germany in Belgrade, organized a forum called "Climate Talks" in the KC Grad.
Experts from the given field spoke at the forum, among them the program director of RES Foundation, Jasminka Young, and various current issues concerning Serbia were discussed, while the main topic was the relationship between climate change, population health and the energy sector.
Jasminka Young participated in the first panel discussion dedicated to the relationship between climate change and the health of the population, and some of the questions discussed by the panelists were why many diseases today are associated with poor air quality, and how information about air quality can be obtained with the help of artificial intelligence. on a global level. These topics were discussed by Dr. Andreja Stojić, professor at Singidunum University and expert associate at the Institute of Physics, Dejan Lekić, author of the platform and applications xEco – Extreme Ecology, Dr. Elizabet Paunović, retired director of the WHO European Center for Environment and Health, Jasminka Young , co-founder and programme director of RES Foundation and Ognjan Pantić, program manager for the field of Energy, Climate and Environment at the Belgrade Open School.
The second panel discussion was about the impact of the energy sector on climate change, and the panelists provided the attendees with a more detailed insight into the energy transition process in Serbia and the importance of the Integrated National Energy and Climate Plan, and how and to what extent the energy sector in Serbia contributes to the consequences of climate change.
With this event, the Embassy of the Federal Republic of Germany in Belgrade wanted to provide an active contribution to cross-sector connection in finding answers to the complex challenge of climate change, as was stated in the announcement.