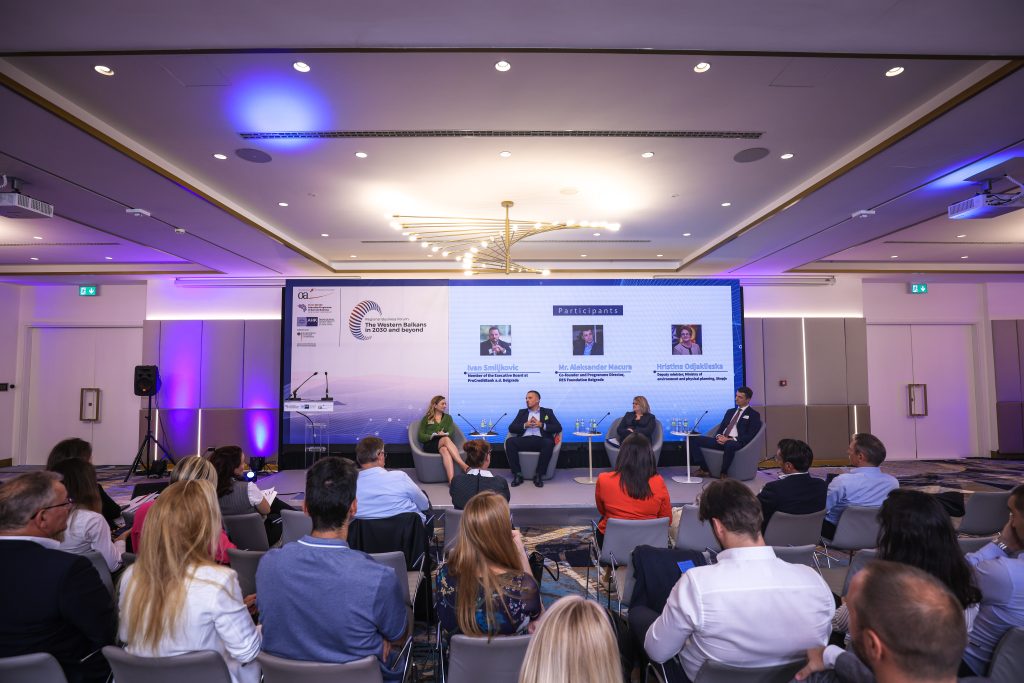 The Regional Business Forum invited representatives from business, politics and civil society to take part in a joint time capsule and look at the economies of the Western Balkans from the perspective of 2030. Where does the region stand in 2030 in terms of economic, political and social development? What conditions had to be met to achieve the results of 2030? What framework conditions had to be implemented? What should have been done differently? What did not work? Which lessons learnt can be provided?
Aleksandar Macura, programme director of RES Foundation, participated on the second day of the event, within Panel 4 – "The Green Agenda for the Western Balkans – how have the Western Balkans Economies managed the green transformation so far?" Purpose of the panel was to clarify measures that have been taken to accelerate the process of aligning the needs of the region's businesses with the Green Agenda, as well as lessons learnt so far.
The summary of the main take-aways will be presented on the websites of the German Eastern Business Association and the German-Serbian Chamber of Economy. It is aimed at presenting the results of the regional business forum at the foreseen events of the Berlin Summit in Tirana in October 2023. Additionally, the German Eastern Business Association will adapt its position paper on the region as well as its strategic working outline according to the needs of its member companies.
Look at the agenda of the event.