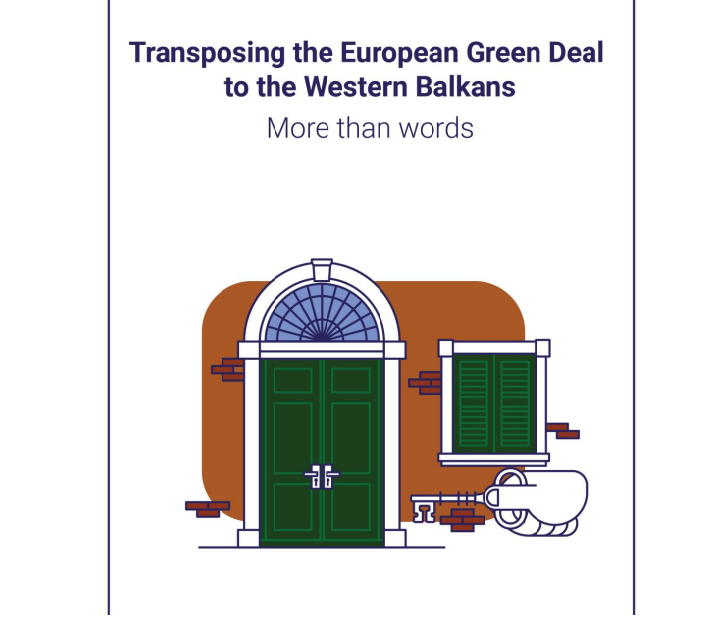 Authors: Jasminka Young, Aleksandar Macura
The translation of the European Green Deal to the Western Balkans is primarily a political process, that has to be followed by an adequate policy response. Indicators of its success or failure, however, are physical. The transposition of legislation and standards itself can be achieved via political and administrative processes. However, success is contingent upon the successful implementation illustrated by physical changes such as cleaner environment, circular economy, a dynamic deployment of renewable energy.
The Green Deal and its policies aim to affect the physical world, significantly altering the patterns of emissions, resources, technologies and possibly employment. The Western Balkans and the EU share the same continent, some natural resources and public goods, and utilise connected infrastructure. As a result, the EU extends its ambition to the EU-Western Balkans relations.
The key decision to be made is related to the future of lignite in the WB region. It is a decision with long lasting consequences. Translation of the Green Deal requires radical changes in emitted carbon, sulphur and particulate matter. Green deal is about the numbers. Alterations in flows of millions of tonnes of coal and wood are required. Millions of stoves would need to be replaced, hundreds of thousands of heat pumps deployed, millions of vehicles changed. Millions of tonnes of insulation material and millions of roofs equipped with solar panels. Hundreds of chimneys need to be torn down. Embracing the Green Deal by WB region has a potential to generate new job opportunites and benefits from the innovations withing the WB economies.
Read the full report: Transposing the European Green Deal to the Western Balkans: More than words