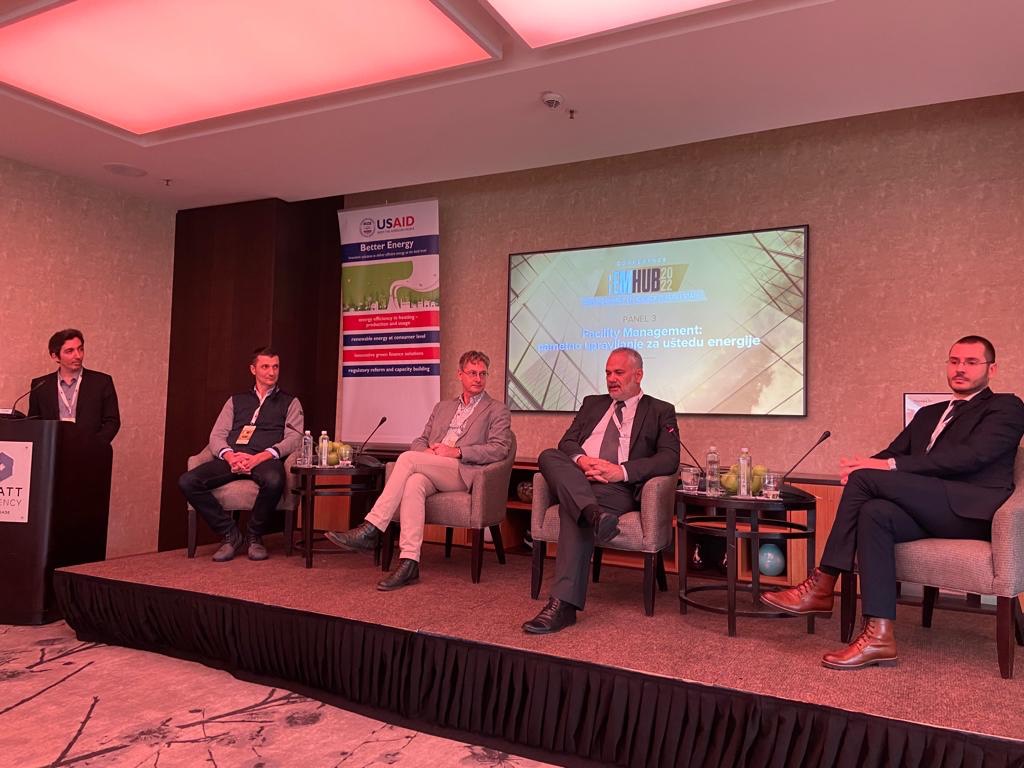 REMHUB (Real Estate Magazine Hub) is a regional conference that is organized several times a year on current topics from the real estate and construction industry. The goal of the conference is to gather leading companies and players from this sector, exchange experience and good practices, define acute problems and trace trends that will contribute to the transformation of the construction and real estate sector in Serbia and the region. The organizer of the conference is the media company West Media World, with the institutional support of the line ministries, the Chamber of Commerce of Serbia and the Green Building Council of Serbia, and the media sponsor is Real Estate Magazin.
The first REMHUB conference, with the theme "Driving energy efficiency in real estate", was held on November 30, 2022, at the Hyatt Regency Belgrade hotel.
In the wake of the energy crisis, which calls us all to be responsible in the use of energy and to strategically change our attitude towards the energy issue, the REMHUB 2022 conference is an opportunity to find out which innovative energy efficiency solutions can be applied in the construction of new and reconstruction of existing buildings, but also how advanced Facility Management (FM) can contribute to system optimization and greater energy savings. In addition to panel discussions and case studies, the conference also provided an opportunity for B2B meetings and networking with representatives of organizations and companies dealing in this field.
Program director of RES Foundation, Aleksandar Macura, participated in the third panel, "Facility management: Smart management for energy saving".