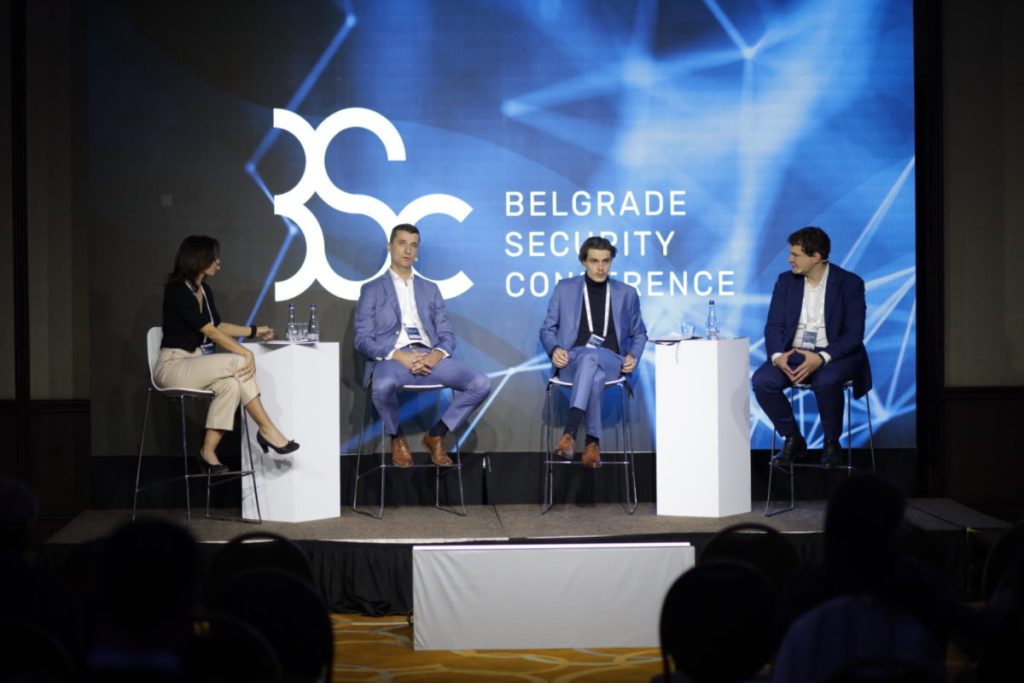 Source: Belgrade Security Conference
Panellists agreed that Southeast Europe must improve its energy infrastructure and further diversify its energy sources. This comes as a rational next move to improve the region's political situation through mitigation of energy vulnerability.
Aleksandar Macura, Co-founder and Programme Director of the RES Foundation, noted that Southeast Europe has one of the world's highest carbon energy intensity. Serbia derives 50% of electricity from coal. Natural gas only constitutes 10% of Serbia's energy supply. The situation is similar in other countries of the region, except for Albania.
Panellists suggested several options to mitigate current and future energy crises. The first option mentioned is to diversify energy supply of Southeast Europe. Vuk Vuksanovic, Senior Researcher at the Belgrade Centre for Security Policy, mentioned that Serbia has an optimal geographical position to further diversify its energy supply.
In addition, Sergiu Mitrescu, a researcher at the New Strategy Centre, noted that Romania and Turkey recently discovered natural gas deposits in the Black Sea. Mitrescu also mentioned that Turkey will use its natural gas for domestic purposes, rather than export it. Another alternative that could possibly mitigate the current energy crisis is investment in renewable energy sources. Southeast Europe has a huge potential for producing energy from biomass: "this is the real potential which we are missing out," Aleksandar Macura asserted. Lastly, a third mitigation strategy for the energy crisis is to invest in outdated energy infrastructure, which would improve the efficiency of the regional energy system and catalyse regional cooperation in Southeast Europe
Panellists also addressed the influence of the energy crisis on the geopolitical situation. Vuk Vuksanovic stated that Russia dominates Serbia's energy sector. "This is a normal outcome, given Russian support for Serbia in the UN over Kosovo," Vuksanovic mentioned.
The moderator of this panel, Jasminka Young, Co-founder and Programme Director of RES Foundation, concluded that there should be a further analysis conducted in connection with the overall impact of the energy crisis on other public policies.