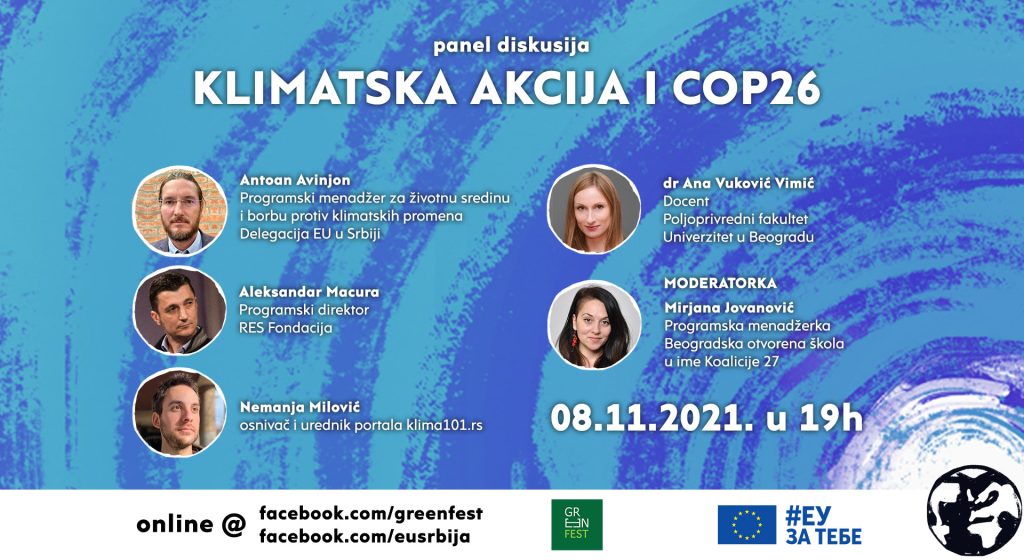 Programme director of RES Foundation, Aleksandar Macura, participated in the panel discussion "Climate Action and COP26", which was organized within the international festival of green culture GREEN FEST.
Topics covered included climate change and the urgent need for climate action, the adjustment of Serbian legislation in this area with the EU legal framework, the process of transition to carbon neutrality and the decarbonisation of Serbian energy and industry sectors.
Listen to the full panel discussion on this link.